How to enter the John Paul II Chapel.
Step 1: Enter through the gate next to the main door of the church: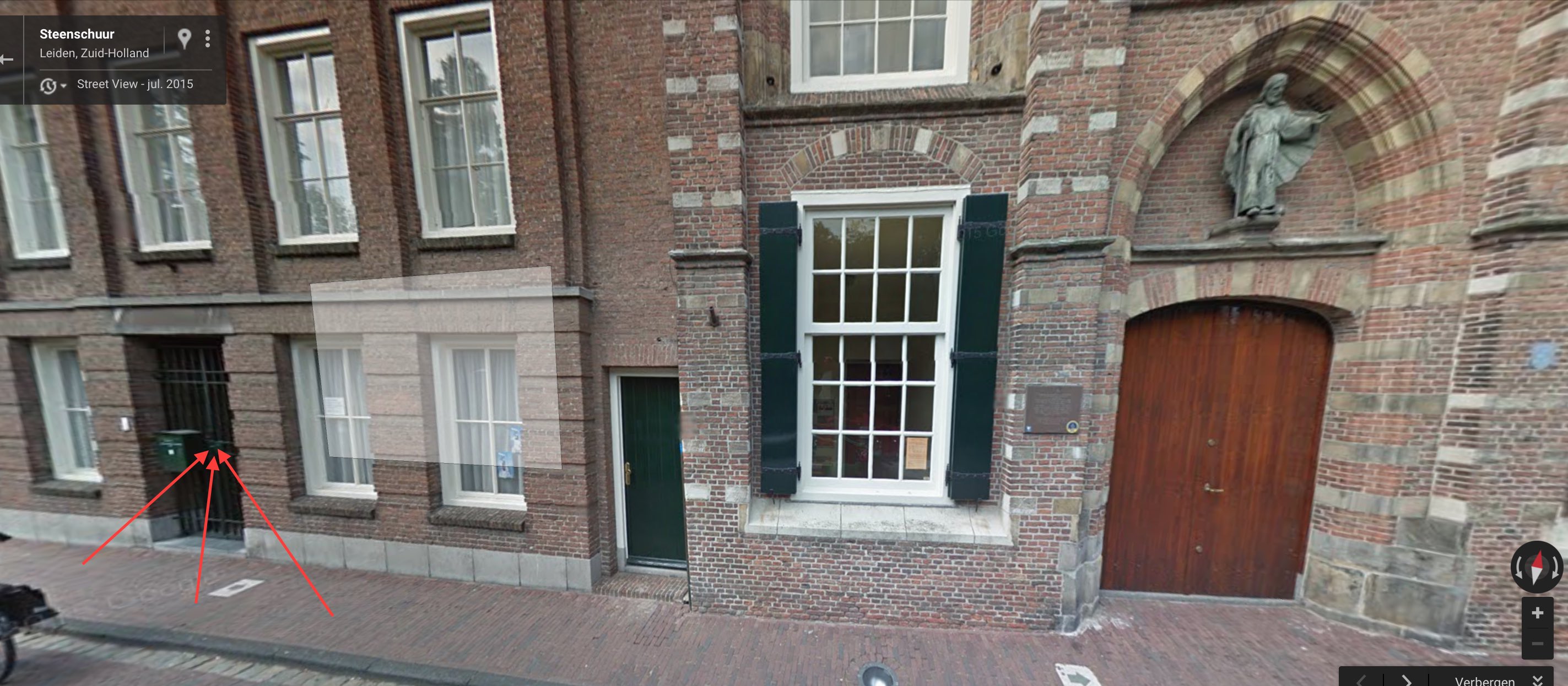 Step 2: Enter through the door: Step 3: Meet Jesus in the Holy Sacrament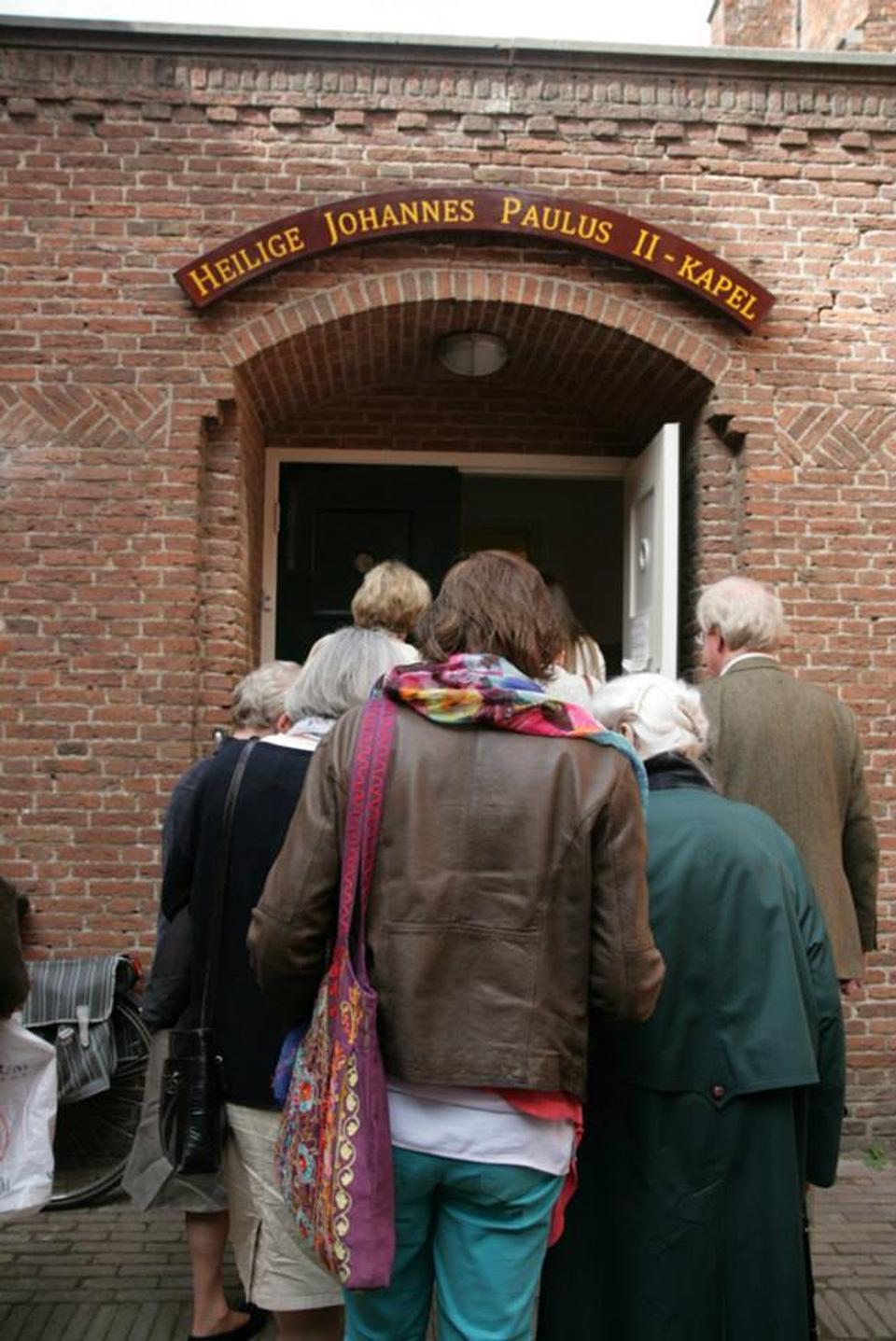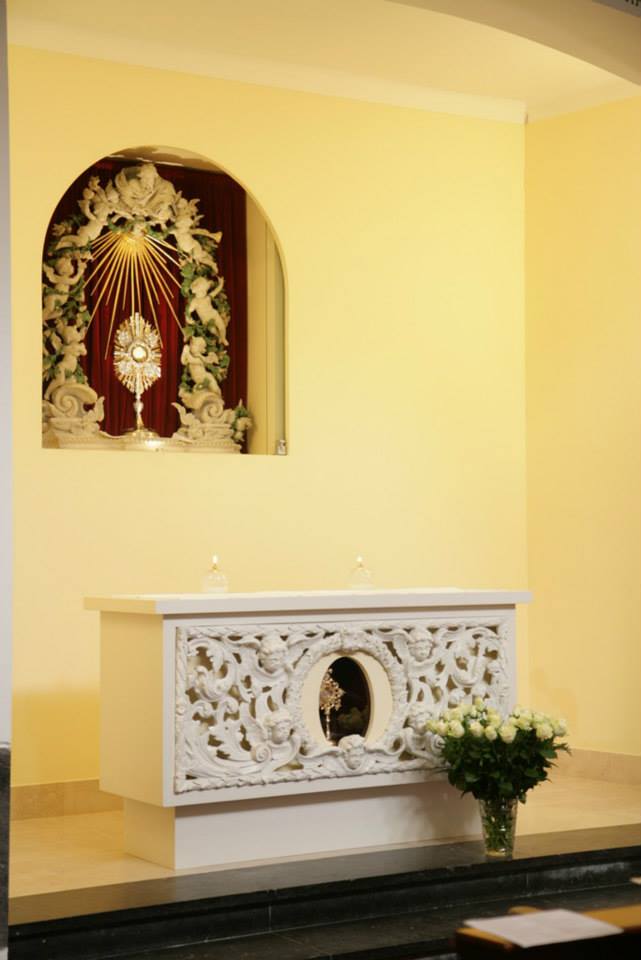 Welcome in your Catholic church in Leiden!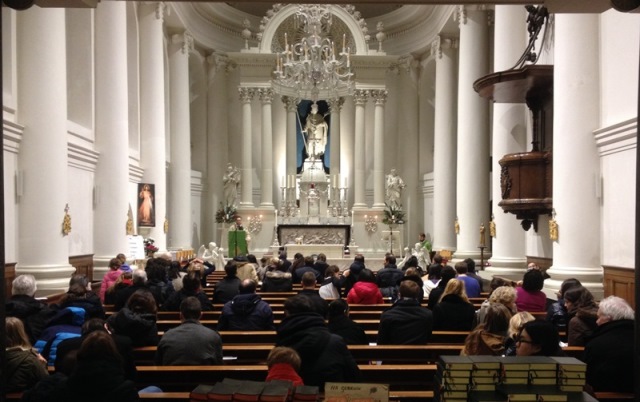 Welcome to the website of the Sint Lodewijkskerk. The English translation is, "The Church of Saint Louis," which is located in the centre of the city of Leiden in The Netherlands. We have a growing group of English speaking parishioners who are visiting and actively participating in our parish-life. We also hope, that you will find a warm welcome and, "a-home-away-from-home," in our beautiful church.
English Mass and more.
You are also most welcome to join us in our DAILY MASS, and especially in the English mass, which is every Sunday at 18.00. On the first Sunday of the month there is also, "coffee after mass," which is a wonderful opportunity to meet and socialize with each other.
During the summer there will be no English mass for a few weeks as always you are more than welcome at the 10am Mass on sunday. The last English mass of this season will be the 10th of July and we will start again the 27th of August.
Please meet our parish priest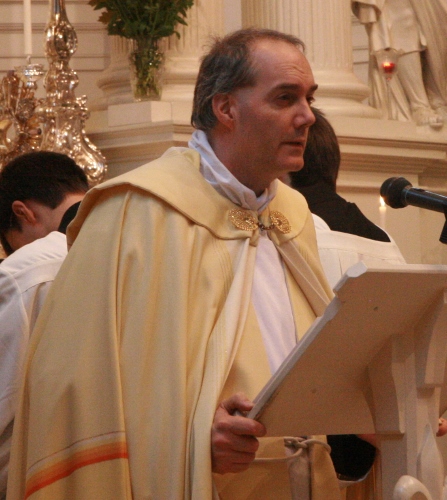 Father Jeroen Smith
Parish priest and responsible for our church.
24-Hour Adoration project
We are a very active church, and we also believe that prayer supports everything that we do, therefore, we have the adoration chapel (John Paul II chapel) which contains the venerated relic of John Paul II. Every week from Friday 14.00 o'clock until Saturday 14.00 o'clock the chapel is open for adoration. If you would like more information or if you wish to help us by "adopting one hour" then please send us an This email address is being protected from spambots. You need JavaScript enabled to view it..
Rosary Prayer Group
Also, every 2nd Monday of the month we come together to pray the Rosary in English and after we arrange a social meal/dinner where we have a chance to meet. For more information CLICK.
You can also find us on:
- Tripadvisor
- Wikipedia
Best regards and we hope to see you in our church.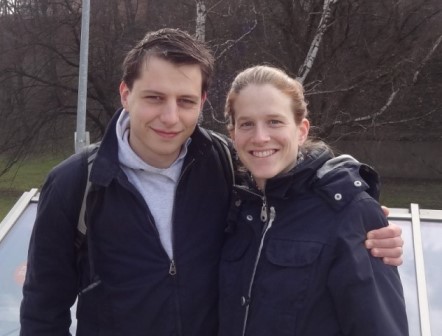 Anne-Marijn & Karel
(contactpersons for english speaking parishioners)
Mass, Confession and Adoration
Every first Sunday of the month there is Coffee after the English Mass of 18:00
Mass

Confession

Adoration

Sunday

10.00 (Dutch/Latin)


18.00 (English)1


17:00-17:55

Father J. Smith

(English, Dutch, French, German)

In right side in back of the church

17.00-18.001
Monday
9.00 (Dutch)
Tuesday
19.00 (Tridentine rite)
Wednesday
9.00 (Dutch)
Thursday
19.00 (Dutch)
1ste Thursday 19.30-20.00
Friday
19.00 (Dutch)
14.00-23.002

Saturday
9.30 (Dutch)
7.00-14.002

1 Last English Mass of the Season is the 3th of July we will start again the 20th of August
2 In John Paul II Chapel. Click here to see how to enter this chapel

St. Michael's prayer group
The program
You are welcome to join us for an hour of Eucharistic adoration, while meditating on the readings from the upcoming Sunday. Throughout the hour there will be moments of silence alternated with the reading of some Bible verses, reflections and prayers to help us dive deeper into Gods word spoken to us. We will finish the evening by praying to St. Michael and placing all our prayers and intentions into our Lady's hands.
Why Saint Michael?
In a world where it becomes more difficult to find time for prayer and living out our faith we want to unite ourselves with St. Michael. To ask his intercession and protection during these prayer evenings where we try to grow closer in love towards eachother and God. I am going to send an angel in front of you, to guard you on the way and to bring you to the place that I have prepared. (Ex. 23:20)
Where & when?
Tuesday, October 17th
Tuesday, October 31th
Tuesday, November 14th
Tuesday, November 28th
Tuesday, December 19th
Location: Saint John Paul II Chapel, next to St. Lodewijk Church. Steenschuur 19, Leiden.
Time: 08:00-09:00 PM
E-mail for information: This email address is being protected from spambots. You need JavaScript enabled to view it.

See you,
Lidwine & Marijke